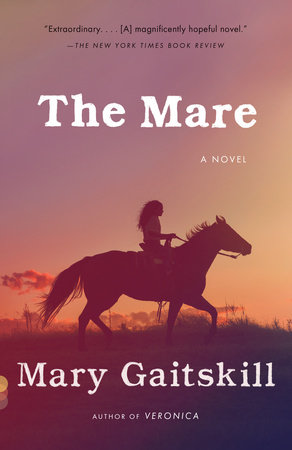 What effect could it have on Velvet, all that coming at her and not knowing what it was about? She was poor, she lived in a shit neighborhood, and when she talked about her mother, there was something in her voice that made me think of a shadow on the wall in a horror movie. The woman's voice on the phone confirmed the feeling: She sounded abusive, half crazy. The girl had need,
big
need. I could feel it under her certainty and diffidence. And here was Ginger with
her
need, looking at Velvet with shining eyes, calling her "princess," and tucking her in at night. It seemed an unstable mix of things, combustible, a promise that could not be kept.
Velveteen Vargas is an eleven-year old Dominican girl living in Crown Heights, Brooklyn. As part of a program called "Fresh Air," she is sent to stay for two weeks with a white couple living in New York's Hudson Valley. Paul and Ginger, the couple, are childless, and while Paul is skeptical of the program, Ginger devotes herself with abandon to caring for Velvet. When Ginger takes Velvet to the stables next door, Velvet begins a passionate love affair with horse riding, focusing especially on a horse she calls "my mare," but who has the unfortunate name of "Fugly Girl." Velvet grows close to Ginger, and spends years traveling back and forth between Dutchess County and Crown Heights, but she has to keep her riding secret from her tempestuous, abusive mother, Silvia.
I did not like The Mare. It took a long time, but by the end of the novel I was convinced by the young Velvet's voice, which mixes uneasily at times with Gaitskill's steely metaphors, but which ultimately was able to conjure up the reality of an eleven-, twelve-, and then thirteen-year old. But to me, the novel was never able to get escape velocity from the two narrative black holes that threaten it: the cheesiness of the conceit, and the white savior narrative.
It's cheesy: a disadvantaged youth from the big city discovers her love of horse riding? It sounds like a movie on ABC Family. In several ways, Gaitskill leans into the cheese by drawing forced parallels between Velvet's abusive upbringing and the raising of horses. "Abuse," one of the trainers tells Velvet, "is when you don't just hit once, but over and over. I've seen people do things like beat a yearling to the ground 'cause it reared up 'cause it was young." Then there's "Fugly Girl," the horse no one wanted--is there any doubt that this horse will lead Velvet to a victory in the final competition that is the book's climax? Especially when Velvet decides "her mare" is really named "Fiery Girl?"
The other black hole is much deadlier. Although Gaitskill--and Ginger--are well aware of the racial implications of a white woman becoming a surrogate mother to a Dominican girl who already has a mother, that awareness, to me, never rescues The Mare from being a white savior narrative. Gaitskill is immensely talented and cautious, and makes both Ginger and Silvia complicated characters. Gaitskill doesn't fall into the trap of believing that Silvia must be abusive or loving toward Velvet; the truth, as it always is, is that Silvia both loves her daughter and abuses her mightily. And of course, we get to know all about the life Silvia has led, from neglect in the D.R. to poverty in the U.S., and the way it informs her relationship with Velvet. It's a testament to Gaitskill that the character is convincing and sympathetic, but in the end, that didn't seem to me to be enough. This is still a novel about a dark-skinned kid whose life finds direction and meaning when she's introduced to a white woman.
The Mare was a disappointment because I was really taken with Gaitskill's dreamy New York City novel Veronica. I can see elements of that novel, especially on the level of each individual sentence--Gaitskill is a great writer of sentences--here, but something gets lost in the size and scope of it, and the frenetic skipping between narrators. I can imagine a novel I'd have liked to read, one in which Velvet gets to stand alone as the narrator; but is that a novel Gaitskill could get away with?