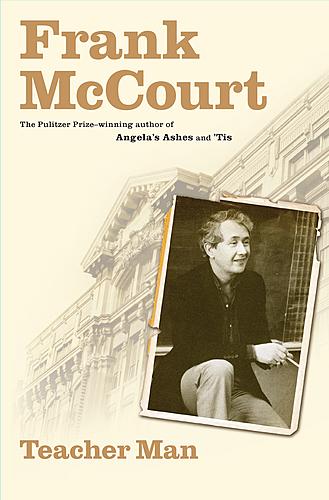 I received this book as a gift because I've recently moved to Brooklyn to take up a career as a high school English teacher--just like Frank McCourt, who became a New York City schoolteacher in the mid-60's.
Teacher Man
is a memoir of sorts that documents McCourt's career working in schools in Staten Island, Brooklyn, and Manhattan, which he did for decades before hitting it big with the publication of
Angela's Ashes.


McCourt offers very little in way of advice for the new teacher, I'm afraid, and instead maps McCourt's own struggles with teaching in a way that suggests that even after decades of teaching McCourt still hasn't got it quite down pat. In parts, the book reads like a litany of failures. Most interesting to me is that McCourt's classroom seems to be the exact opposite of the way we've been advised to teach in training--there is very little structure or planning, full of spontaneous stories about McCourt's childhood in Ireland and off-the-cuff lessons. At one point, McCourt has his students bring in recipes from home and read them like poetry--a task which gets the students engaged, it seems, but McCourt never seems to be able to explain what exactly the point of such an exercise is.
I worry that in the New York City of today, with its Regents exams and No Child Left Behind, the breezy, play-it-by-ear style of McCourt's classroom may be an irrelevant fossil, but it's nice to know that whatever struggles I might have in the next year, I'm not the first, not by a long shot.